Proclaim Individual Kit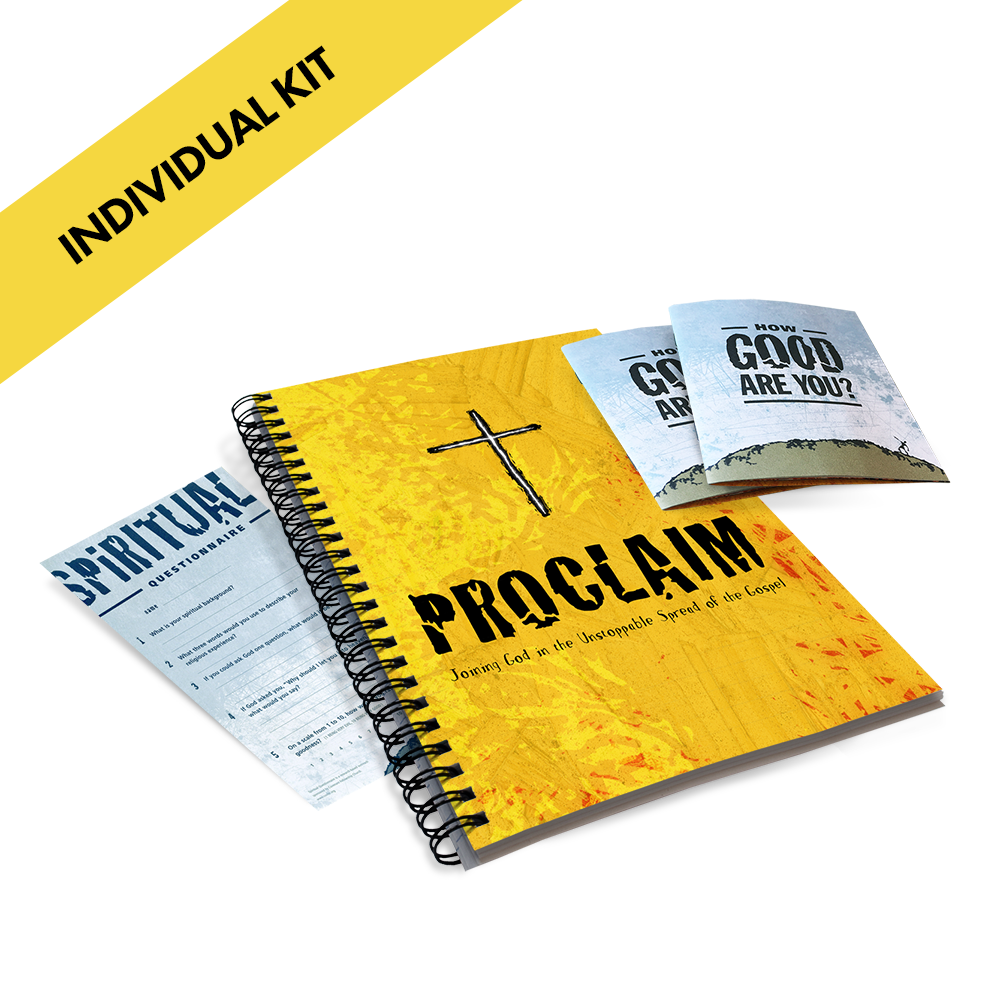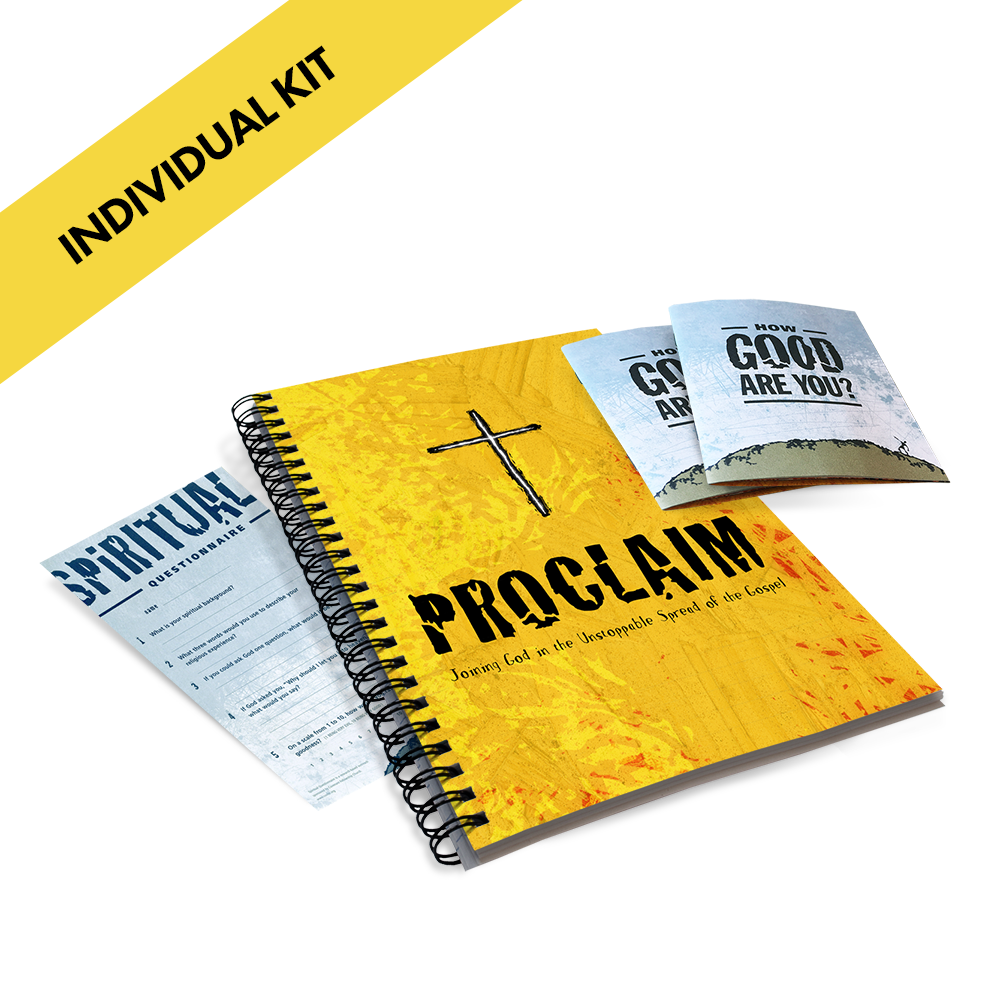 Proclaim Individual Kit
Helping everyday Christians grow in sharing their faith, Proclaim is a small group course that has been effective for many. Grow in your faith, motivation, understanding, and skills in reaching out. Through seven sessions, you'll discover how to communicate the gospel more clearly and how to trust God more fully in evangelism.


Session titles:
The Unstoppable Gospel
Gifted for Evangelism
Becoming a Friend of Sinners
Breaking the Sound Barrier
Proclaim the Bad News
Proclaim the Good News
Putting the Go in Gospel
Each individual kit contains 1 Proclaim manual, 1 Spiritual Questionnaire pad (50 sheets each), and 5 "How Good Are You?" booklets.
The Proclaim course was developed by Covenant Fellowship Church in Glen Mills, Pennsylvania, to help you grow in sharing your faith.
Additional shipping charges may apply for larger orders.